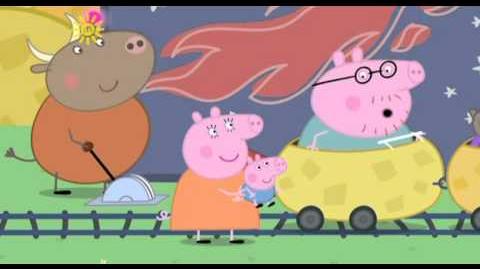 This is the article about the park. For the episode, see Potato City.
Potato City has all kinds of rides like, Potato Rocket, he also has Dinosaur Ride's, The Round About Swing Thing, and cardboard vegetables where you put your head in.
Looks
When you walk in, instead of a normal door, the door resembles Mr. Potato.
Trivia
Mr. Potato called it, The Round About Swing Thing because he could not think of what to call it, he could't think of a name when he said thing insead of smiling, his mouth was just plain normal when he said thing.
Ad blocker interference detected!
Wikia is a free-to-use site that makes money from advertising. We have a modified experience for viewers using ad blockers

Wikia is not accessible if you've made further modifications. Remove the custom ad blocker rule(s) and the page will load as expected.