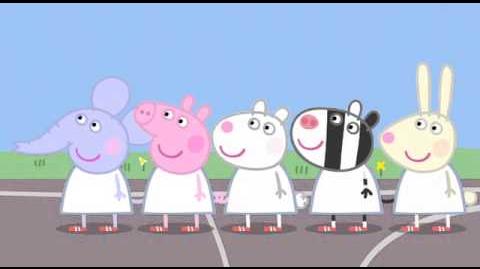 Basket Ball is an episode from Season 4. It aired on May 24th 2011 in the UK. It is the third episode from Season 4.
Summary
Daddy Pig comes to Playgroup to teach Peppa, George, and there friends how to play Basketball.
Trivia
There is a game based off this episode.
When Suzy Sheep was talking about Emily Elephant Suzy's hand was gray and the other one was white so it would be an error.
Ad blocker interference detected!
Wikia is a free-to-use site that makes money from advertising. We have a modified experience for viewers using ad blockers

Wikia is not accessible if you've made further modifications. Remove the custom ad blocker rule(s) and the page will load as expected.